The CAM300 camera selector (switcher) can be used for a wide variety of applications. It engages a dynamic presentation for HyFlex classroom webinars or live streaming. Keep the flow of your presentation by switching cameras with an easy push button.
CAM300 with Q-SYS Core processors

INOGENI's plugins are now available in the Q-SYS Designer® software, enabling fast USB multi-camera mixing and switching capabilities.
Seamless integration with Q-SYS technology solutions
Robust control modules
Easy integration using the Asset Manager library
Reduced integration time of INOGENI products in Q-SYS environments
Greater flexibility and control over video processing solutions
Compatible with Q-SYS Core processors
Maintenance throughout Q-SYS Designer updates
Enables users to create more complex and engaging content
INOGENI CAM300 4-camera switcher capabilities on Q-SYS Core
4 video camera sources (2 USB and 2 HDMI) clean switcher into a single USB 3.0 interface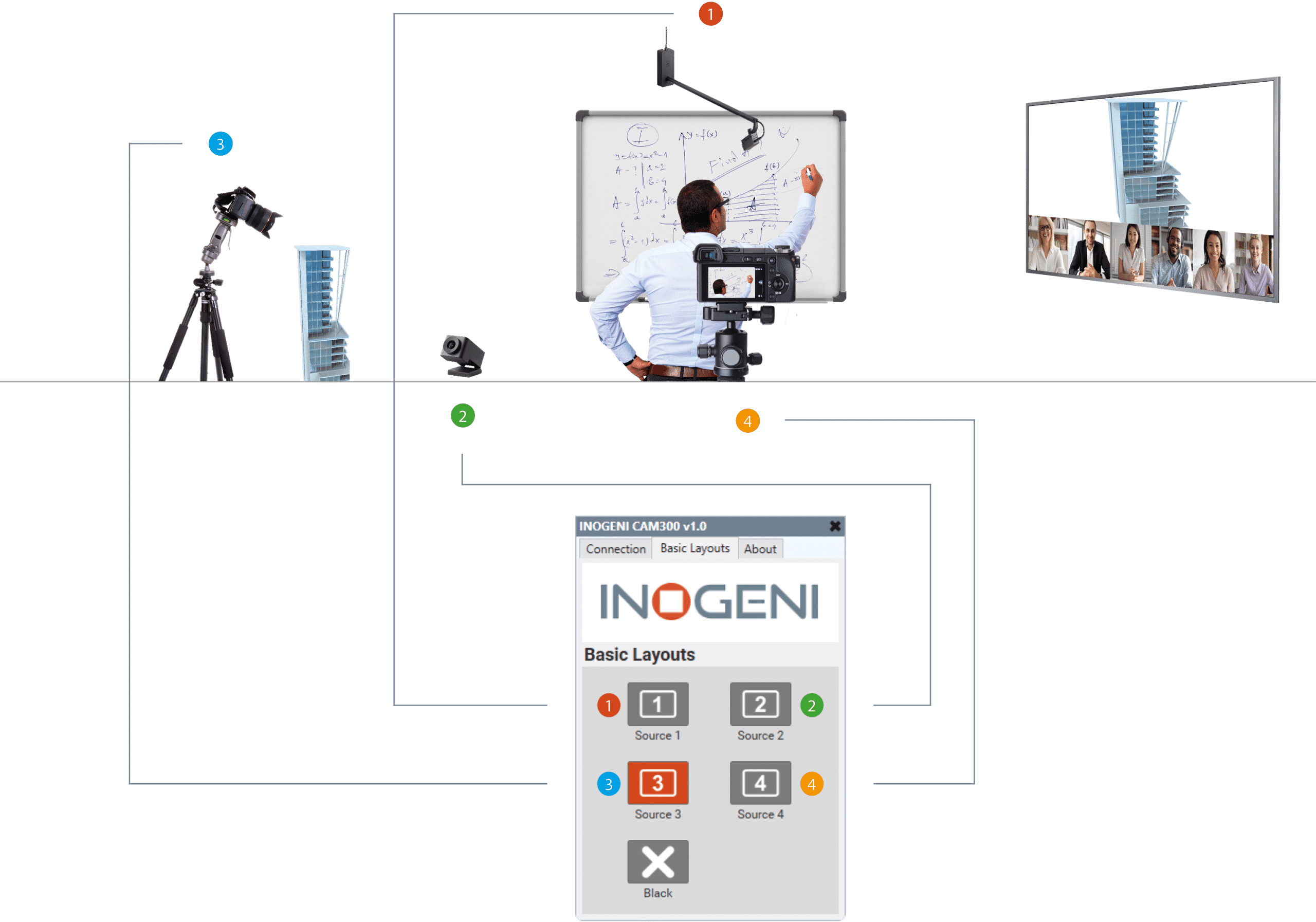 Easy touchscreen icon on the Q-SYS Core interface

Easy steps to install INOGENI SHARE2/SHARE2U/CAM300 in a Q-SYS environment
By following these steps, users can easily integrate the SHARE2 / SHARE2U / CAM300 into their Q-SYS environments and enjoy USB AI multi-camera mixing capabilities. The detailed documentation and easy-to-use Q-SYS Designer software make the installation process straightforward and accessible for all levels of users.
Here's how it works
Locate the plugins in the Q-SYS Designer software's Schematic Elements > Plugins section. They are stored in two category folders: Asset Manager and User.
Use Asset Manager to install and manage plugins. Review the Description information and any requirements before installing.
To update a plugin, go to the Updates tab in Asset Manager and select the plugin and version you want to update.
Beginning with Q-SYS 8.2.0, QSC-authored plugins include a new component property, Is Managed. This adds the plugin to your Inventory list and makes the plugin's status available for monitoring in Core Manager and Q-SYS Reflect Enterprise Manager.
Note that each managed plugin consumes a Q-SYS Reflect Enterprise Manager Peripheral license. Check the remaining number of peripherals your Enterprise Manager subscription allows in the Organizations section. For more information, visit the Enterprise Manager Help.
Plugins allow you to integrate many third-party AV devices into your Q-SYS design and control those devices with separate, installable scripting components. Discover the complete procedure for the Q-SYS system.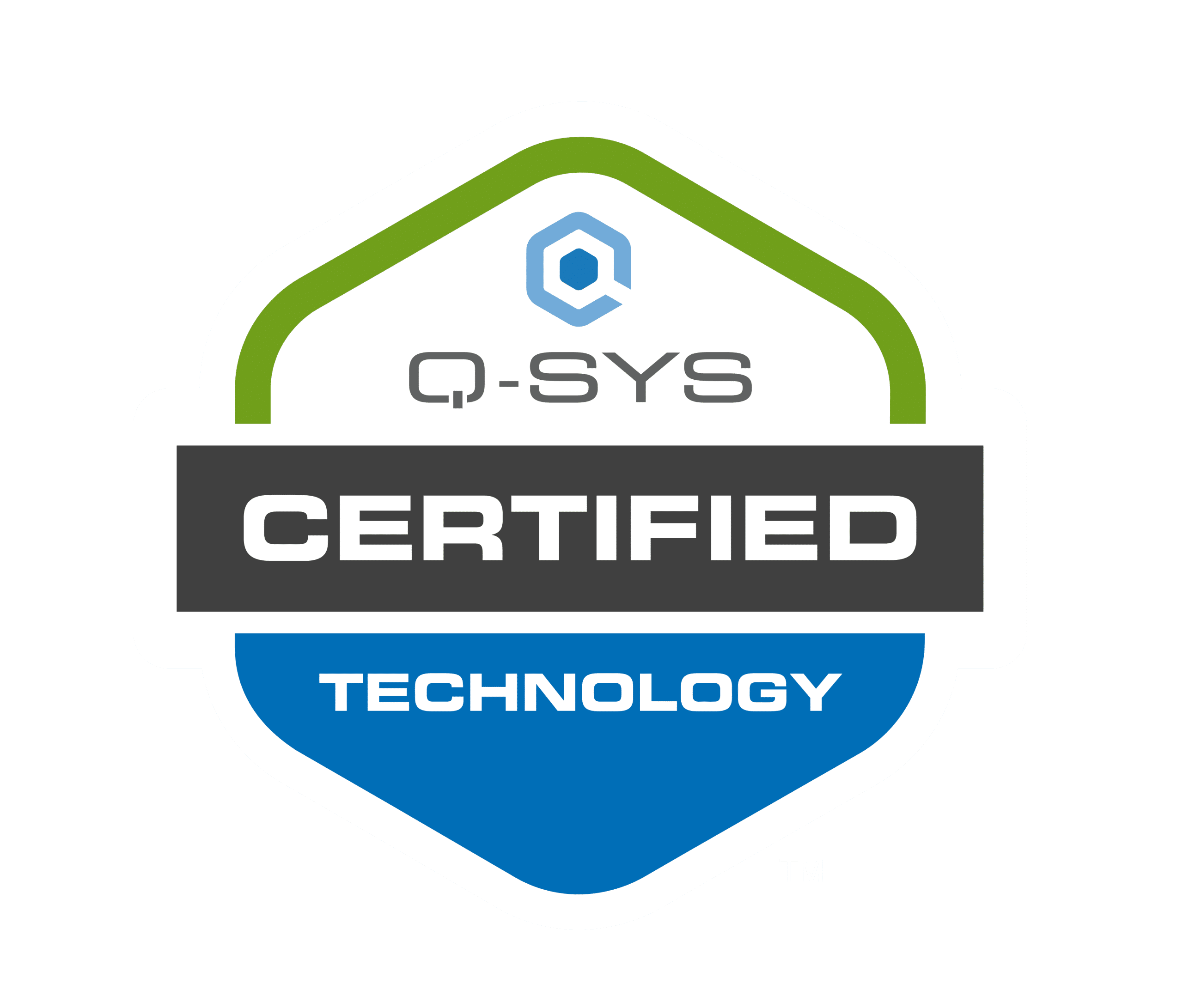 Lecture room
A small lecture room used by different presenters. Using the HDMI output of the SHARE2U, the video is also shown on the screen. The presentation is webcast and made available for online review. In this case, the CAM300 can be controlled by a Creston RL-2.