INOGENI's TOGGLE USB 3.0 PRO AV switcher allows anyone in a conference room to access high-quality USB devices (cameras, microphones) in mere seconds.
Easily enable BYOM / BYOD improve room versatility
Switch of 3 USB devices with 2 PC hosts (ex.: room PC and laptop)
Winner of the 2021 AV Awards in the "Processing and Distribution Technology of the Year" category
Automatic switching to the joining laptop
Cost-effective solution that is reliable and simple to install and connect (no driver required)
Controllable by RS-232 and GPI
Compact and robust design with its aluminium enclosure
Designed and manufactured in Canada
TAA-compliant
How it works
The TOGGLE USB 3.0 professional switcher can connect to three USB 3.0 devices and switch them between two hosts. It will automatically switch to a laptop when it is connected, and revert back to the conference room's computer when disconnected. It can also be controlled remotely by RS-232 or GPI.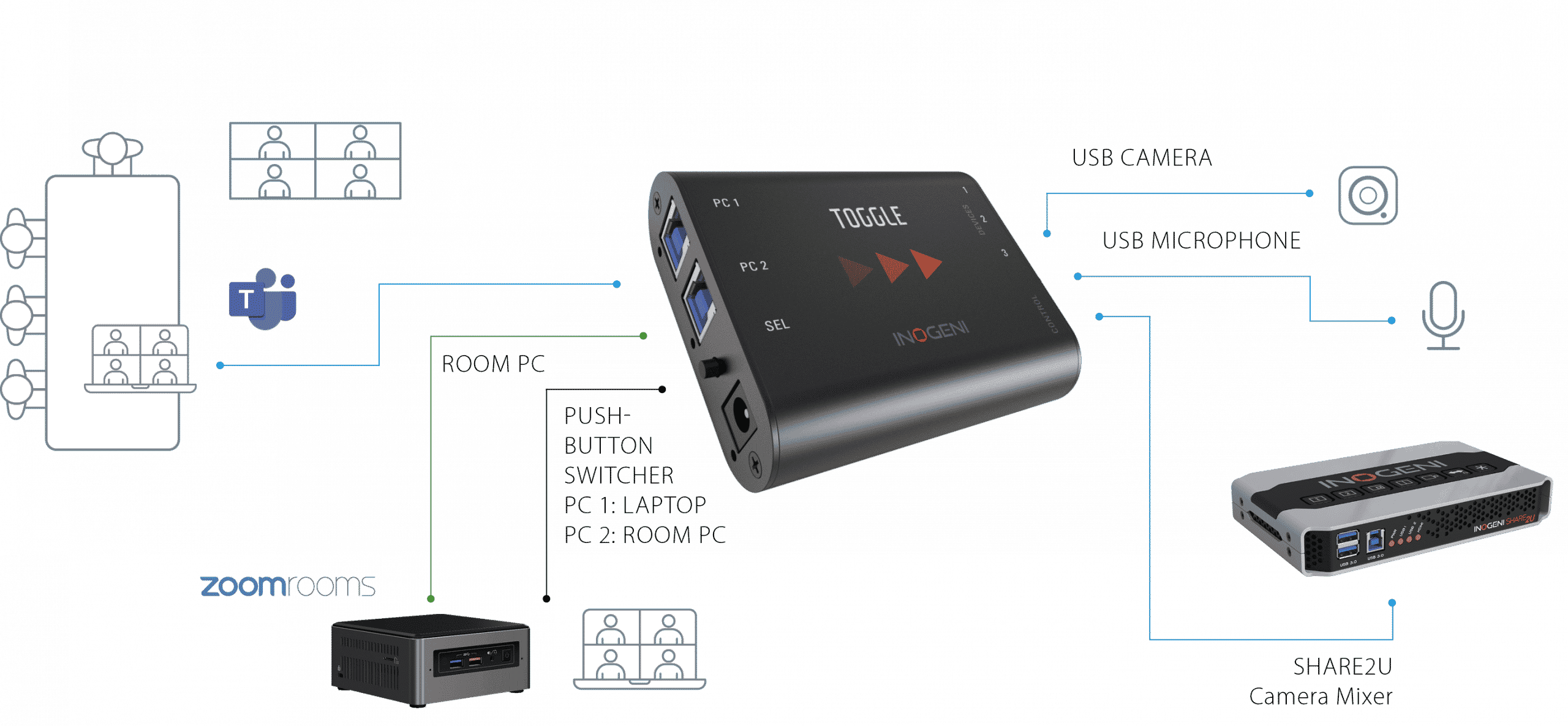 Features
The TOGGLE USB 3.0 switcher offers an array of features for a smooth and seamless BYOD or BYOM experience:
Three USB 3.0 device ports
Automatically switch between two USB 3.0 hosts
Compatible with USB 2.0
Automatic, manual or remote control
RS-232 control
GPI control
Rugged full-metal enclosure
External power supply can provide power to USB 3.0 devices
Two USB 3.0 cables included
Device configuration via the  INOGENI Control App
Firmware upgrade available via the  INOGENI Control App
Compatible with Barco ClickShare Conference