4KX-PLUS Line Drawing Application with Cisco Webex Room Kit Plus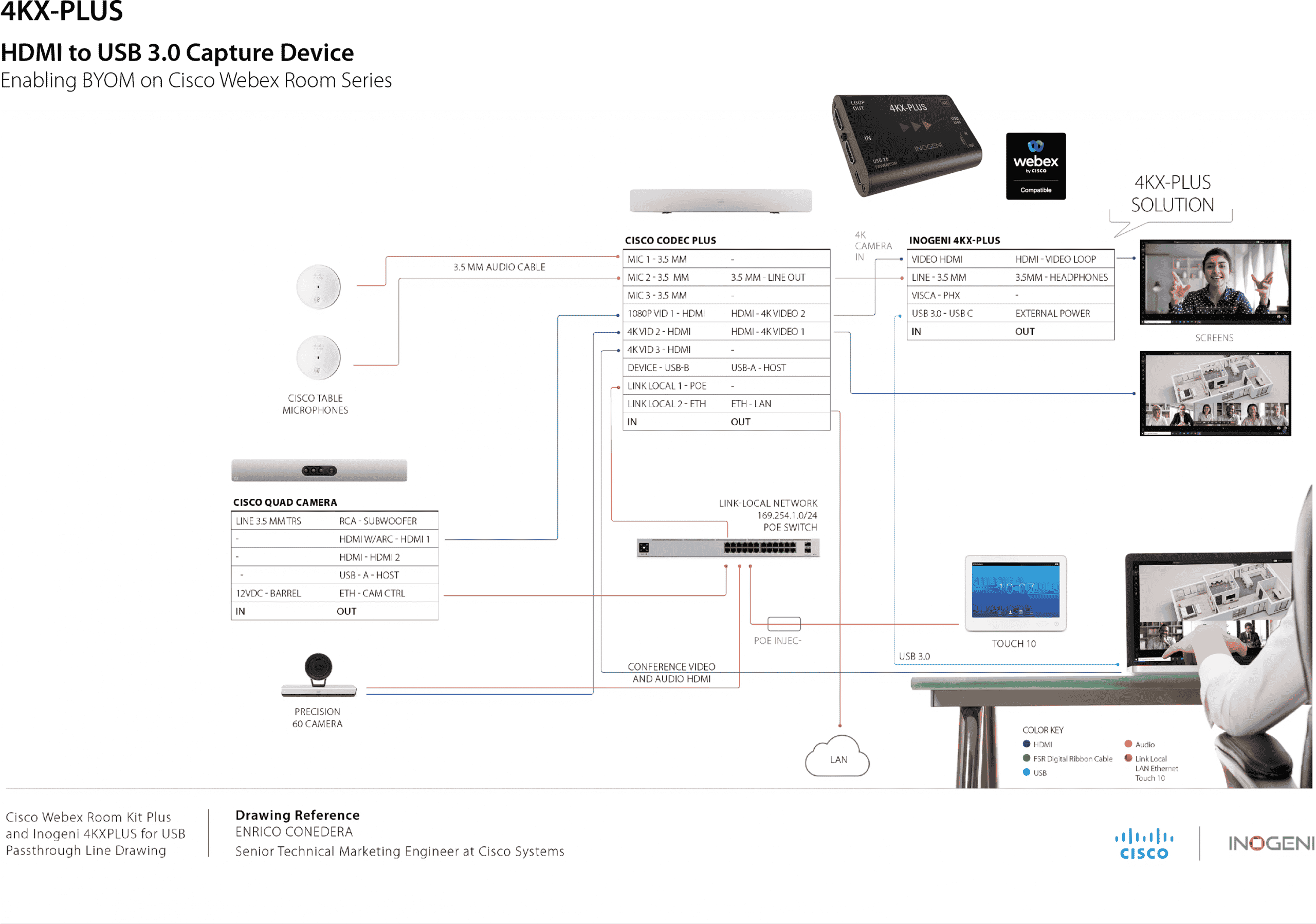 Join the experts at Cisco and INOGENI for a crash course on the simplest, most affordable, and most powerful way to augment any Webex UCC environment for platform-agnostic meetings. Hosted by BTX Technologies.
If you've ever installed a Webex system for a customer, you won't want to miss this breakdown of how to solve today's interoperability challenges while enhancing existing Webex investments quickly, easily, and at minimal cost.
Find all answers in the Q&A
Cisco Webex macros and guides – USB Mode landing page