This easy Plug-And-Go mixer capturing 2 Picture-In-Picture or side-by-side video sources in one video flow is equally perfect to enhance the experience of your HyFlex classes and collaborative meetings.
Mix 2 cameras from 3 sources (2 USB 2.0 and 1 HDMI)
Engage a dynamic presentation and easily switch up to 14 mix setup videos
Change camera and video configuration without cutting the flow of your presentation
Ideal for remote education, collaborative meetings, webinars or live streaming
Compatible with the Q-SYS Core processors
Compatible with Barco ClickShare Conference (CX-20, CX-30 & CX-50)
Output: Uncompressed video on USB 3.0 or MJPEG on USB 2.0
Audio I/O and mixer via the  INOGENI Control App
Controllable by LAN & RS-232
Cost-effective solution that is reliable and simple to install and connect (no driver required)
Compact and robust design with its aluminium enclosure
Designed and manufactured in Canada
TAA-compliant
How it works
The SHARE2U Dual USB Camera to USB 3.0 Pro AV camera mixer can be controlled by an application on the host side using our USB HID, RS-232 or LAN interfaces. You can also use the keypad on the top of the device to control it manually.
You can use the camera mixer feature of the SHARE2U to embed your two video sources into one single stream. This feature can be an important asset for you if your application only supports one video interface, like Teams®, Zoom®, Webex®, GoToMeeting® and all video conferencing applications.
With the push of a button, you can easily switch up to 14 mix setup videos.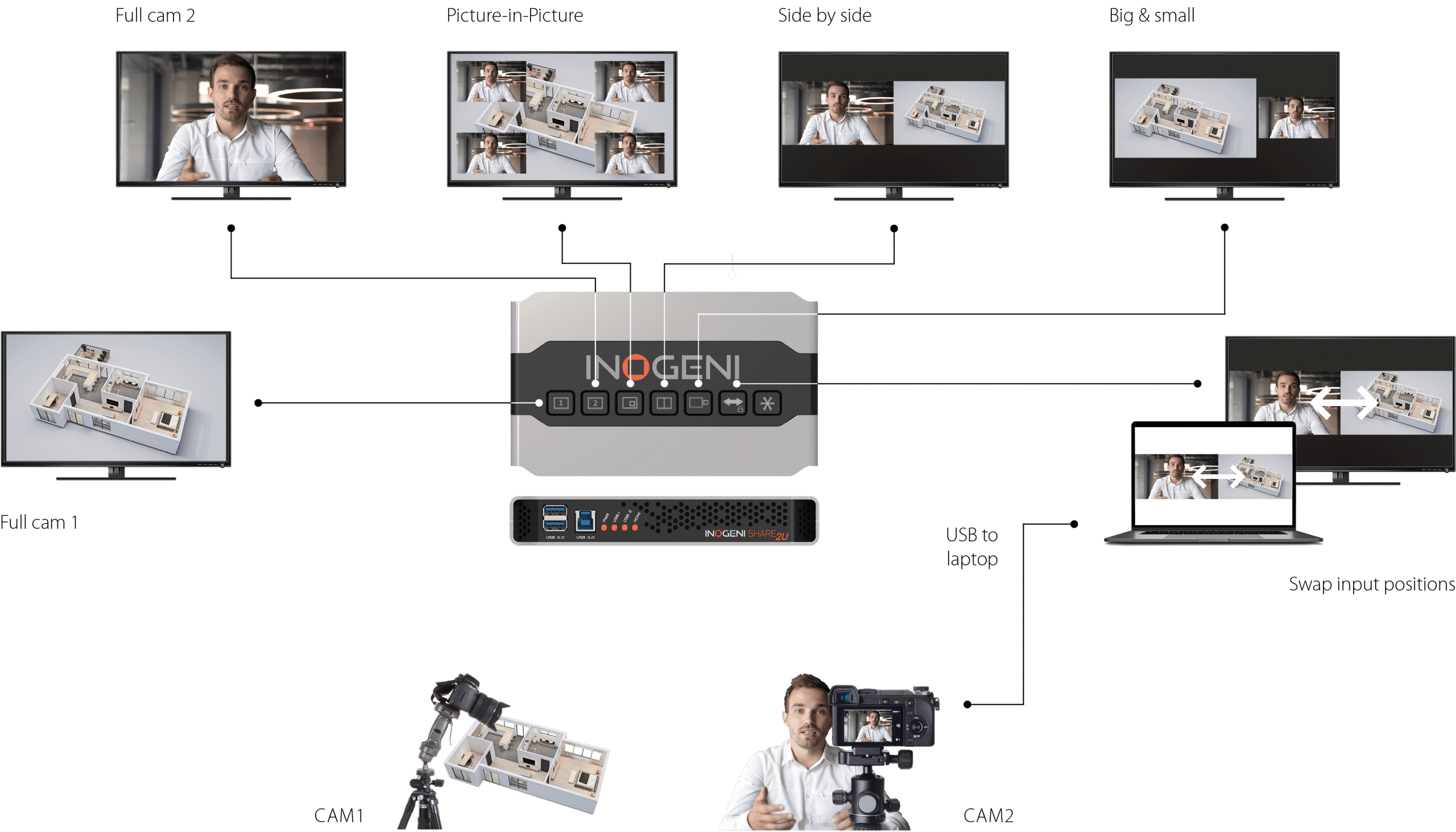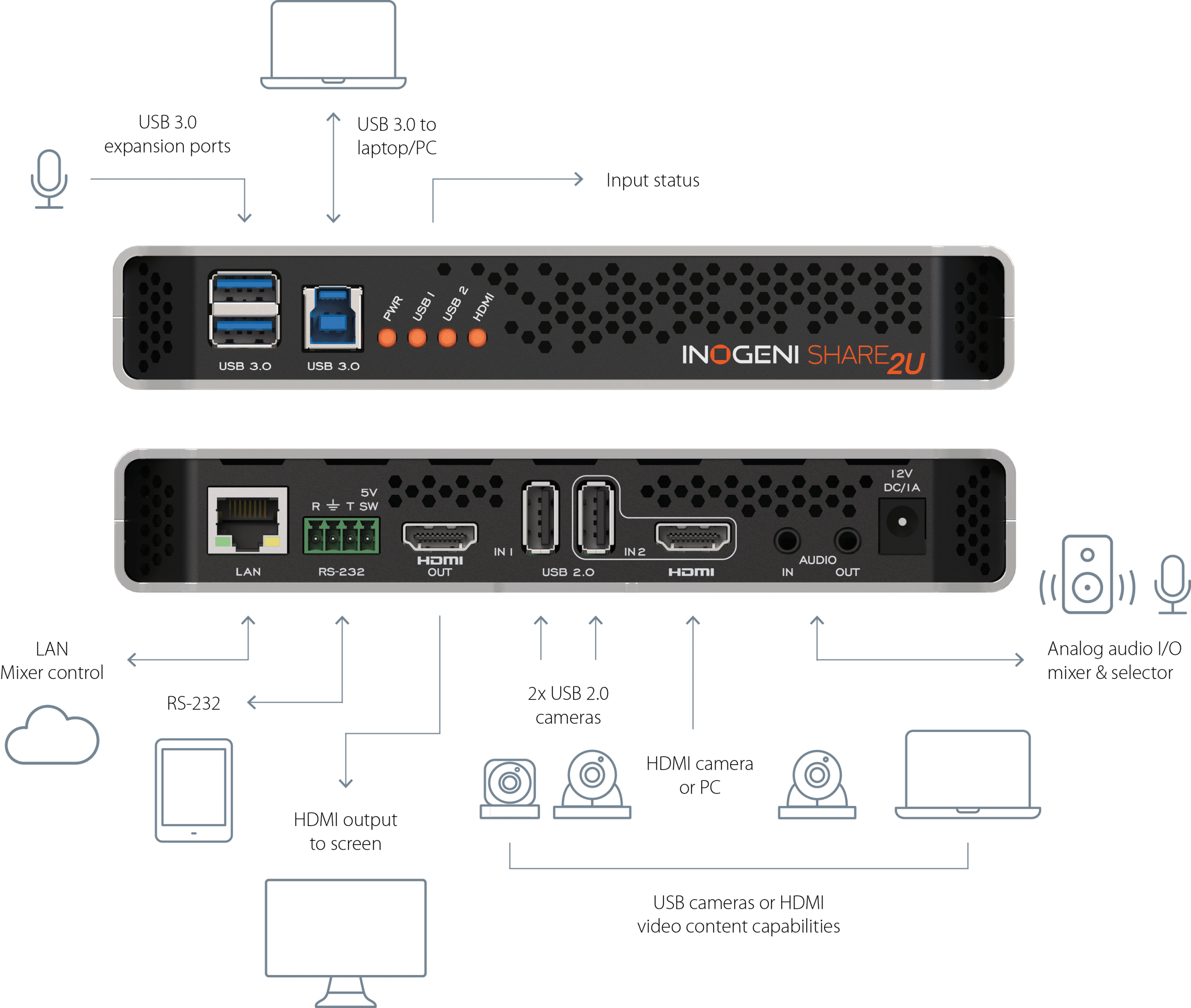 Features
The SHARE2U Dual USB Camera to USB 3.0 professional camera mixer offers an array of features for a smooth and seamless BYOD or BYOM experience:
Control interface: LAN, RS-232, USB (Get the  software upgrade:  Crestron Serial & IP modules)
Local and remote keypad:  REMOTE User Guide
USB 2.0 cameras and HDMI capture
Output: Uncompressed video on USB 3.0 or MJPEG on USB 2.0
Audio mixer: Unbalanced, line level stereo audio support
PTZ control of USB cameras over USB 3.0 interface
Device configuration via the  INOGENI Control App
Firmware upgrade available via the  INOGENI Control App
Supports multiple devices on the same host
Compatible with Windows, macOS and Linux
Compatible with the Q-SYS Core processors
Compatible with Barco ClickShare Conference (CX-20, CX-30 & CX-50)