Ideal for classrooms, with this 4 video sources selector (switcher), benefit from instant seamless switching and automatic connection to any app—without drivers.
4 video cameras sources (2 USB and 2 HDMI) clean switcher into a single USB 3.0 interface
Engage a dynamic presentation and switch easily the camera with a push button
Change camera and video configuration without cutting the flow of your presentation
Ideal for remote education, collaborative meetings, webinars or live streaming
Compatible with the Q-SYS Core processors
Compatible with Barco ClickShare Conference (CX-20, CX-30 & CX-50)
Output: Uncompressed video on USB 3.0, MJPEG on USB 2.0 and HDMI 1080p60
Audio I/O and mixer via the  INOGENI Control App
Controllable by LAN & RS-232
Cost-effective solution that is reliable and simple to install and connect (no driver required)
Compact and robust design with its aluminium enclosure
Designed and manufactured in Canada
TAA-compliant
How it works
The CAM300 4-in-1 pro AV camera selector offers maximum versatility for both local and remote control. It is the best choice for standalone applications because it includes an HDMI output to monitor the selection. You can also use it with INOGENI's SHARE2 or SHARE2U camera mixers.
Easy push-button to switch easily up to 4 video cameras.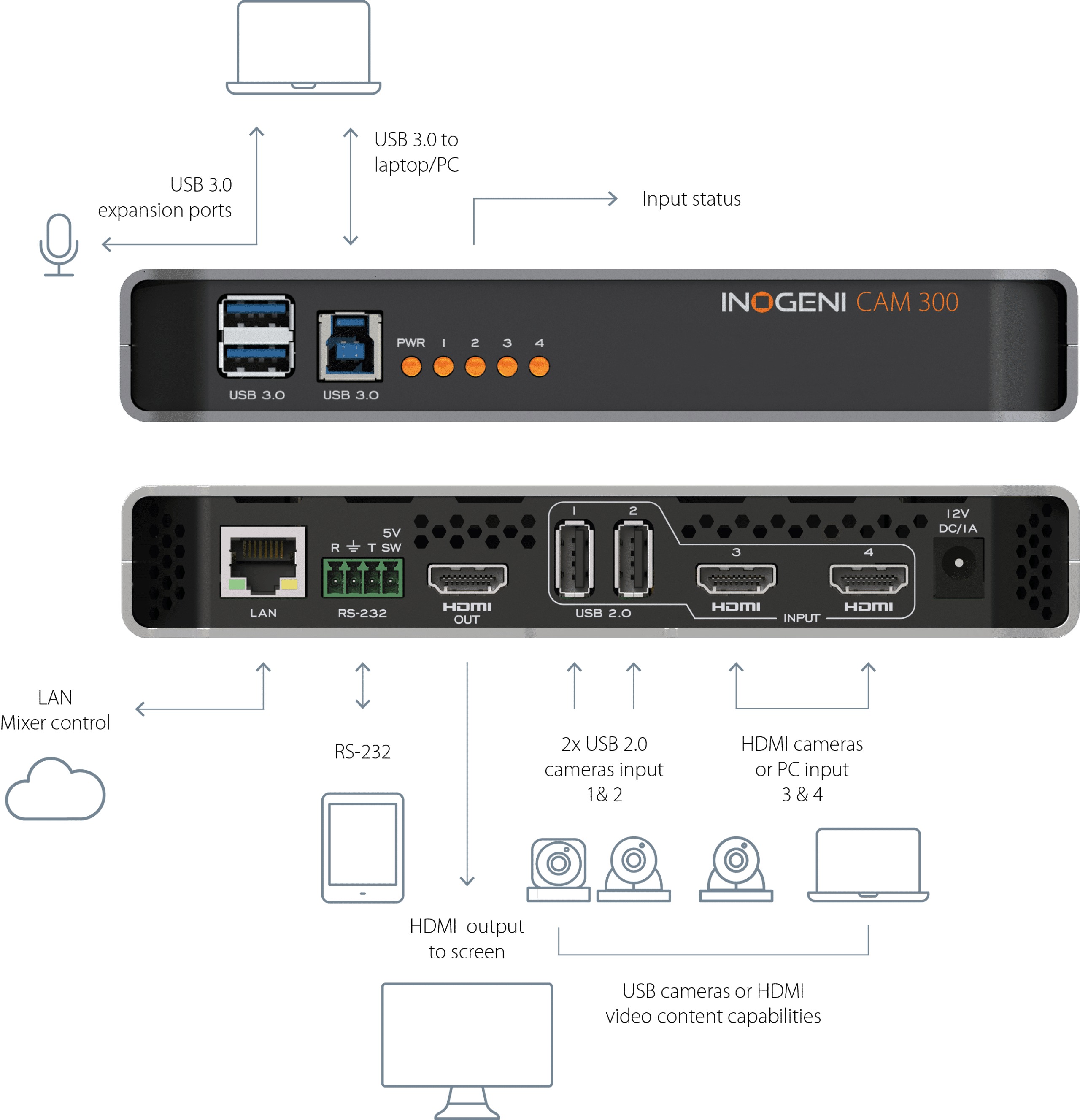 Features
The CAM300 camera selector offers an array of features for a smooth and seamless experience:
Switch between 2 USB and 2 HDMI sources

2x USB camera, MJPEG or H264
2x HDMI 1080p60

Outputs to an uncompressed 1080p60 USB 3.0 and HDMI connection
Control interface: LAN, RS-232, USB (Get the software upgrade: Crestron Serial & IP modules)
Local and remote keypad:  REMOTE User Guide
Embedded audio in USB and HDMI and line level stereo audio support
Digital Fluid technology: Internal frame buffers maximize frame rate with any host
Hardware-based color space and sampling conversion
Automatic scaling and frame rate conversion
Customizable video processing functions
Supports multiple devices on the same host
Device configuration via the  INOGENI Control App
Firmware upgrade available via the  INOGENI Control App
Compatible with the Q-SYS Core processors
Compatible with Barco ClickShare Conference (CX-20, CX-30 & CX-50)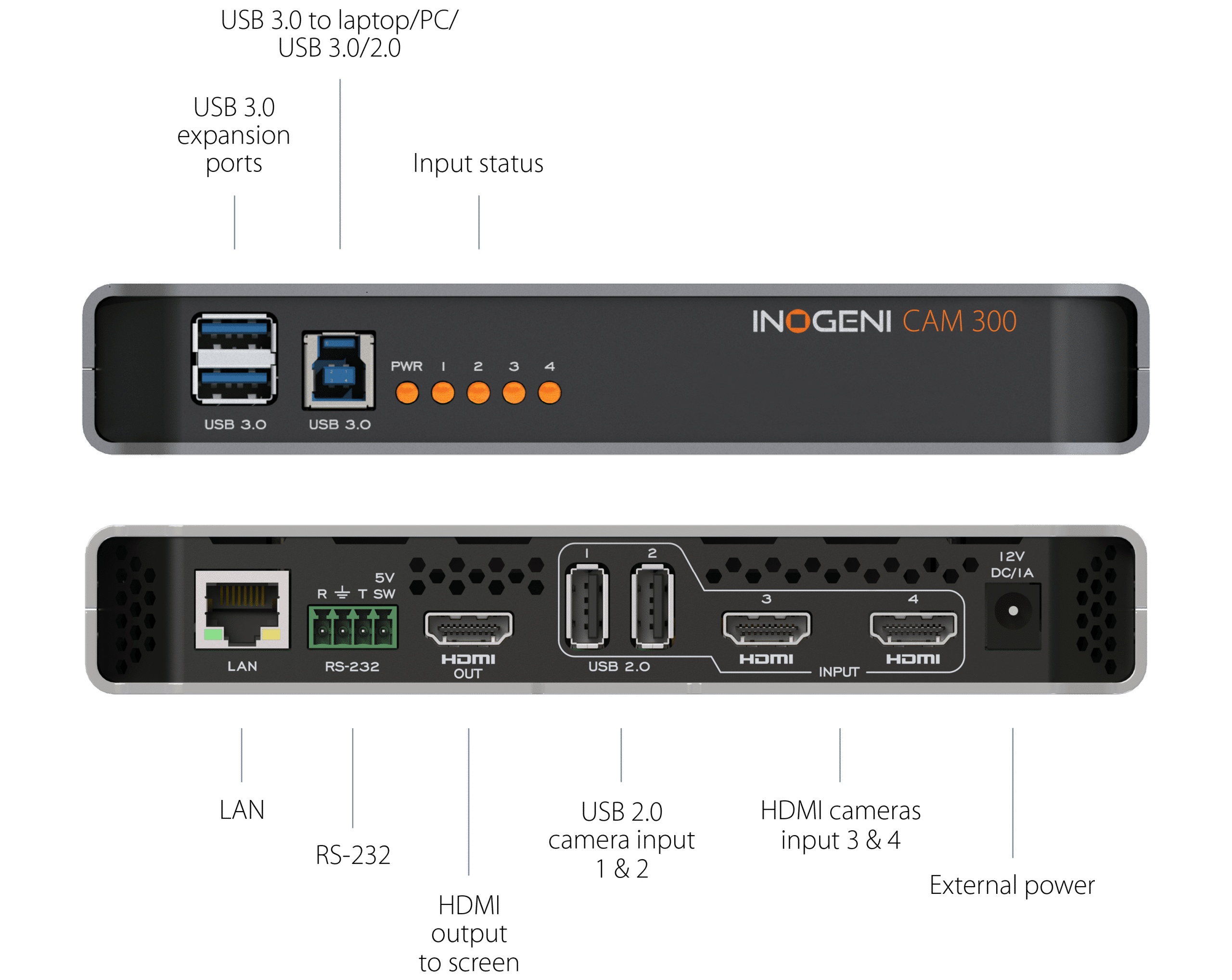 Compatible with all USB cameras
This pro AV camera switcher is fully compatible with all cameras, including professional-caliber equipment, such as Huddly, HuddleCamHD, AVer, Jabra, Logitech, Marshall cameras, and web cameras.